Steven J. Wick & Associates in Fort Collins provides a financial advisor, CPA, accountant and business consultant services to companies of all types and sizes.
Unlike other Fort Collins financial advisors and accountants, we offer business consulting services which provide you with the information you need to make more effective decisions about capital investment, expense management, and improving your long-term financial position. You'll find that our CPA and CFO services are a valuable part of your business team.
Our Fort Collins financial advisor and business consulting services provide an impartial and professional set of eyes that can identify financial and accounting discrepancies and help your company manage expenses by limiting unnecessary expenditures and outlays. We aim to help our clients save money and increase the profitability of their business through our professional CPA services.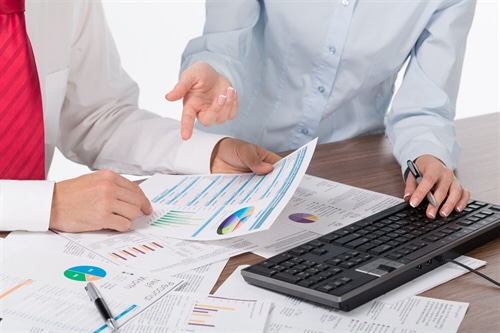 We can also provide advice to help tighten up your accounting procedures so that nothing falls through the cracks. Our team of experts is also able to recommend alternative procedures and programs that can improve the efficiency and profitability of your business. Our team is accessible, personable, and has a willingness to help our clients succeed. We offer business consulting services that can meet the needs of any company. If you have any questions about our consulting services, don't hesitate to contact us and set up an appointment with a member of our friendly and knowledgeable team.  A representative from Steven J. Wick & Associates will sit down with you one-on-one and tailor a custom solution to meet your business' needs.