QuickBooks Accounting
Our QuickBooks payroll team can help make this program work for you
Let's Talk
QuickBooks payroll is a huge asset to any company, but most companies do not know how to use this accounting program properly. If you have QuickBooks but aren't using it as much as you think you should be, we have a few helpful tips for you.
Setting Up Your Company Preferences
The first thing that you should do is set up your Fort Collins small business accounting preferences through QuickBooks. This program makes it possible to set and change company preferences according to what you need. These little adjustment makes it simpler to perform tasks like data structuring, producing reports, and organizing data. Not setting up preferences means that the program will produce generic results that may not be useful to your needs.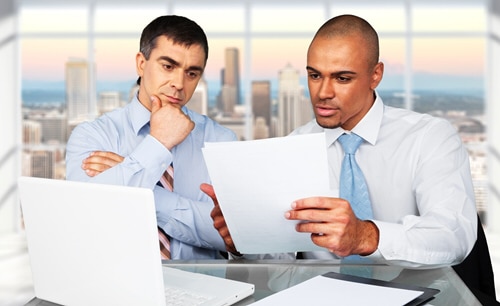 Use the Chart of Accounts Feature
You can use this feature to group costs according to various business features. Again, since your company is unique, the features that you will be setting up apply solely to your business. Chart of Accounts is a simple way to see where your company is spending money and on what. This is a resource that all companies can use.
Be Specific When it Comes to Vendor Names
With QuickBooks accounting, there's no need to simply use the generic program setup. You can easily customize this program to suit your company. One of the things that will help with organization is to set up specific vendor names. Assign names to each of the categories that pertain to your vendors, so that you can pull up specific company details whenever you need them.
Become Familiar With the Program
QuickBooks was designed to be a simple enough program to use, but you have to take the time to learn to use it. Spend some time going through the setup of the program, learning the navigation techniques and quick buttons, and make your life simpler when using the program by knowing how it functions. It might take some time to get used to using QuickBooks, but you'll quickly discover that this program is, in fact, user-friendly.
Working With SJ Wick
We are more than a bit familiar with the QuickBooks program, and we can help you set up your program to your company's preferences. We can also make sure that your books are done through QuickBooks if you want to use this program but don't have the time to learn how to use it by yourself. Our Fort Collins QuickBooks payroll team can help make this program work for you.
If you do want to use QuickBooks in house for your small business accounting, the best advice we can offer is to make sure that you do learn the program, and that you do set your preferences accordingly. Have questions about Fort Collins QuickBooks payroll or small business accounting? Just ask SJ Wick CPA! Call today to book your consultation!